With each passing day, AI is evidently gaining ground in the world of digital content, as we see more and more desktop and phone applications capable of performing different activities in an automated manner.
Designs AI is one of this platform that incorporates AI to make logos, videos and much more in very few steps. If you want to know more about the platform continue, and you will know the functions of Designs AI, as well as its service fees and much more.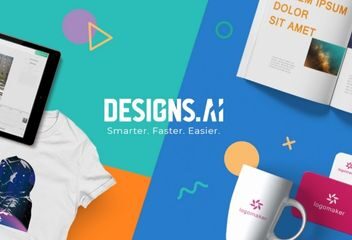 What is Design AI?
Designs.ai is nothing more than an online platform with really amazing tools that includes AI technology, this tool allows you to create your content without having an experienced level in design, thanks to its friendly interface and artificial intelligence technology you will be able to create logos, videos, mockups and much more in no time.
You want to create a professional logo, a convincing and very creative video or a smart mockup, but you do not have the necessary knowledge to use specialized programs, because that will be a thing of the past thanks to Designs.ai that gives you all the tools in a single portal and with a fairly friendly and iterative interface.
It should be noted that in addition to its tool for creating logos (logomaker), for videos (videomaker), its text – to – speech converter (Speechmaker) and mockups (Designsmaker), Designs.ai also has a function that allows Synchronize your projects with other people and thus work together without any of those involved missing any changes.
How does Designs AI work?
The functionality of this platform is very specific, since it includes AI in the process of creating audiovisual content from texts, as well as the creation of smart logos and models. You only have to enter the text in the case of videos, choose a template and Designs.ia takes care of everything else, transactions, effects and others.
How to create videos with Designs AI?
Creating a video with Designs.ai is one of the things that will give you an advantage if we talk about the time factor, since with the videomaker tool you will do it in a few minutes, you just have to previously register on the official Designs.ai portal, then select the tool to use, which in this case would be videomaker, when selected it will take you to a new tab where it will ask you to put the title to the video, enter the texts to be displayed in the video and the message that you place at the end of the video.
Once the previous actions have been carried out, all that remains is to select the template that best suits your needs or simply upload your own content to edit with Designs.ai's artificial intelligence, once finished you can download your audiovisual content or share it on your website or blog.
The help generated by this great tool will make your videos look professional without having to have years of experience, you just need a little time and creativity.
Price of AI Designs
The price of Designs.ai services are quite varied, it has 6 plans, of these 3 are paid monthly and another 3 are annual, for more details you can visit its official page, but beforehand we will list the prices it handles currently.
Basic Plan . $29 monthly.
Pro Plan . $69 per month.
Enterprise plan . Price to coordinate with Designs.ai.
Annual Basic Plan . $228 per year.
Annual Pro Plan . $588 per year.
Annual Enterprise Plan . Price to coordinate with Designs.ai.
Designs AI Reviews
Nowadays, artificial intelligence technology has advanced a lot that Designs.ai, with the inclusion of it in its platform, has made a big difference in the quality-time relationship, because in a few minutes you can have a very professional job, so it is one of the best platforms for making videos, logos and mockups with AI.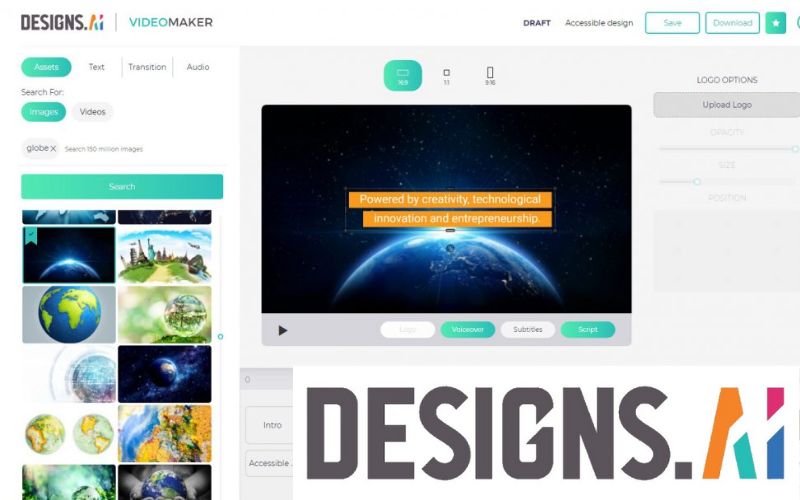 Alternatives to Design AI
Currently, there are not many programs that come close to the good relationship that Designs.ai has in terms of quality time for the creation of audiovisual content, however, below, I will list some alternatives that are worth knowing.
Lumen5
Without a doubt, it is another of the best alternatives that you can find for creating and editing videos using artificial intelligence. This platform is one of the best because of its ease of use and variety of features for creating images and videos for marketing.
Invideo
It is one of the best options when it comes to creating, editing, and sharing videos, thanks to the fact that its online services offer totally professional tools, as well as a wide variety of templates and royalty-free content to use in your presentations and projects.
Movio.la
It is one of the platforms that has taken a great advance in the field of technology and artificial intelligence, in them you can take your texts to voice in a few minutes and even text to a totally professional video, include images, audios and much more in a very organized and easy to understand interface.