Artificial intelligence is one of the great technological advances that many companies want to incorporate, either for better performance or to make use of it and develop applications that facilitate any other type of work, such as Pantheon Lab Limited with Aivo.ai a program that makes great use of artificial intelligence to create videos and very original and high quality content.
If you are a lover of audiovisual content and are looking for a tool to help you develop your content for your website, blog or social networks, Aivo.ai is what you are looking for, and so that you can learn more about it, we will show you everything that you need to know.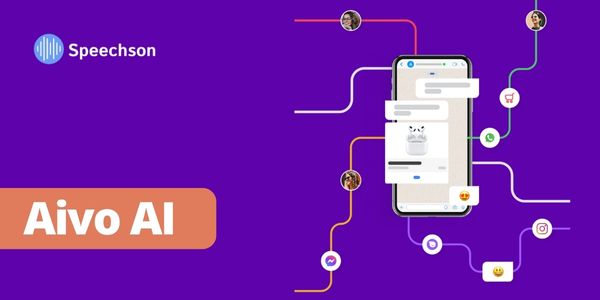 What is Aivo.ai?
As one of its commercial slogans says, Aivo.ai is the solution to all that difficult work that creating narrative video content generates. Aivo.ai is a program that very easily converts content, images and more into a high-quality narrative video, in addition to doing almost everything automated thanks to artificial intelligence technology.
Turning text, image, sounds, among others into a single well-made and organized narrative video will no longer be a problem that will take you hours and hours of work, with Aivo.ai you can do it in a few minutes.
How does Aivo.ai work?
The operation of this wonderful program is very simple, with the execution of artificial intelligence and the addition of some very well developed algorithm libraries Aivo.ai is able to create a graphic script for you to make your narrative video, in addition to being able to convert a very long and boring text into a great attractive and pleasant to watch graphic content.
How to create videos with Aivo.ai?
Creating a video with Aivo.ai although many people think it is difficult due to the great quality of the results obtained, the reality is very different, since creating a video with Aivo.ai is very easy, the first thing you must do is register on their official page to have access to the use of the program as such.
Then you must enter the content that you want to develop with the program, when introducing said content the same program will show you a graphic script, once all the content has been uploaded you can make use of the tools of Aivo.ai to perfect your video, add the personal aspects to your creation and ready, from that moment the program will take care of the rest until having the video.
Price of Aivo.ai
The price of Aivo.ai is quite accessible, in addition, they offer several monthly and annual packages for which you can choose the one that suits you best in terms of price and features, and if that were not enough it also has a free version in which you can make some limited tests.
Trial version.
Lite Monthly Version. 15 USD.
Elite Monthly Version. 29 USD.
Supreme Monthly Version. 149 USD.
As we have commented, it also has annual plans which are the following.
Lite Annual Version. 108 USD.
Elite Annual Version. 228 USD.
Supreme Annual Version. 1,188 USD.
Aivo.ai reviews
The results you can get with Aivo.ai are really fabulous, so you will rarely see a negative opinion. In a nutshell, this program brings together the features to be a base program for creating high-quality narrative video content. Without a doubt it is a program that will facilitate and save you work.
Alternatives to Aivo.ai
As mentioned at the beginning, nowadays there are many companies that seek to incorporate artificial intelligence to facilitate the work of creating audiovisual content, for this reason you will see several highly recommended alternatives, below, we will name some of them.
Talking avatar
It is a web-based tool with which you can create an avatar capable of narrating all the content you want. Do you want to narrate a video but don't want to appear in it? With Talking avatar you can do it with a few simple steps and without having to be an AI expert.
Wave.video
Obviously, this is one of the applications that is among the best for the creation and customization of videos and images, since it has multiple tools optimized for this purpose so you can get high quality results without having to be an expert.
Yepic
Without having a studio, actors or cameras, with Yepic you can create your videos using technology and artificial intelligence. Yepic.ai uses a very advanced script that will allow you to have a very professional video with avatars and high-quality features.