The creation and production of attractive and well-designed videos is an activity that has been carried out very frequently and for Yepic it is a main function.
This has as a slogan, a video, many languages , since it allows you to create different content and according to the global audience that will use this resource, and which is used not so much for marketing but also for personal and family videos.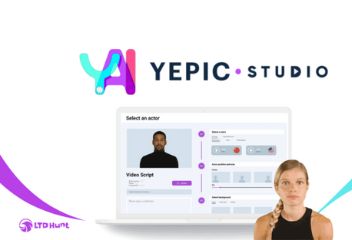 What is Yepic?
Yepic is a software that can be used directly from the web or even from your computer, it offers you great options in its menu and a good toolkit for you to make your own audiovisual designs.
How does Yepic work?
Among its functions, it allows you to make videos in minutes , simply and quickly without having to spend so much time creating them. In its menu bar you can find the options that will allow you to make your videos.
From selecting images to adding your own videos that you can edit and make the representation of your preference. Its functionality is very easy, so we invite you to use this software.
Voices of Yepic
There are many languages offered by this system, which is why it is a well-known program worldwide for video creation where you can easily convert, make your creations showing voices of different genders , both male and female, and even showing subtle tones and well understandable.
Most of the voices tend to be very mechanical, but still workable and understandable, giving even older people the chance to innovate and update in the field of computing and telecommunications.
How much does the Yepic app cost?
Like any application, it can be obtained for free on the web, but nevertheless, so that you can have access to all the tools it offers, it is advisable to purchase the premium version, which can cost 29 Euros per month.
Yepic Reviews
All those people who have used this software have found it quite interesting, they say that it is really good, since it shows many examples for videos and businesses.
It is a fairly easy system to use, which offers many alternatives and a fairly easy and attractive graphic environment which allows you to make videos easily and in the place you want. As well as this are some of the comments that you can find from users about this app.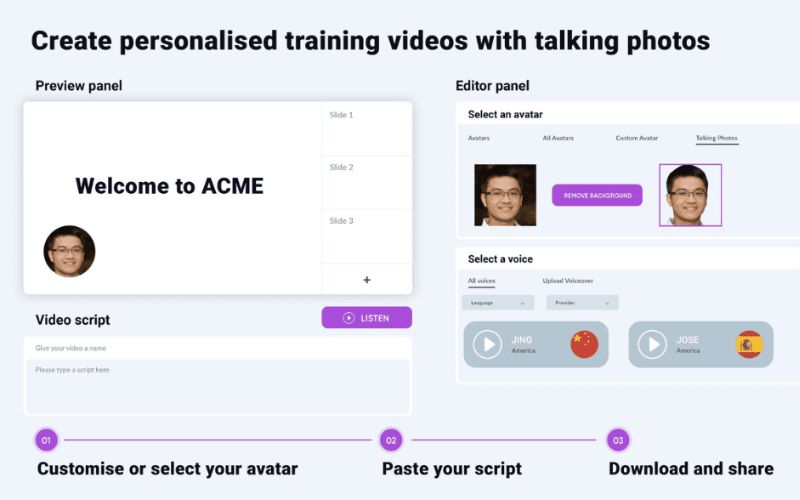 Yepic Alternatives
If you are tired of looking for a good alternative to Yepic , here we will show you some of the best options with the exception that each of these applications has its own characteristics that make it better and worse in some aspects compared to the others.
Wave.video
Obviously, this is one of the best applications for creating and customizing videos and images, since it has multiple tools optimized for this purpose, so you can obtain high-quality results without having to be an expert.
Elai.io
This application is an excellent alternative when looking for a program to create presentations using artificial intelligence, since it has a tool that will allow you to make a presentation in video format in a few minutes with a professional finish, and even with presenters created with AI.
It is one of the platforms that has taken a great advance in the field of technology and artificial intelligence, in them you can take your texts to voice in a few minutes and even text to a totally professional video, include images, audios and much more in a very organized and easy to understand interface.